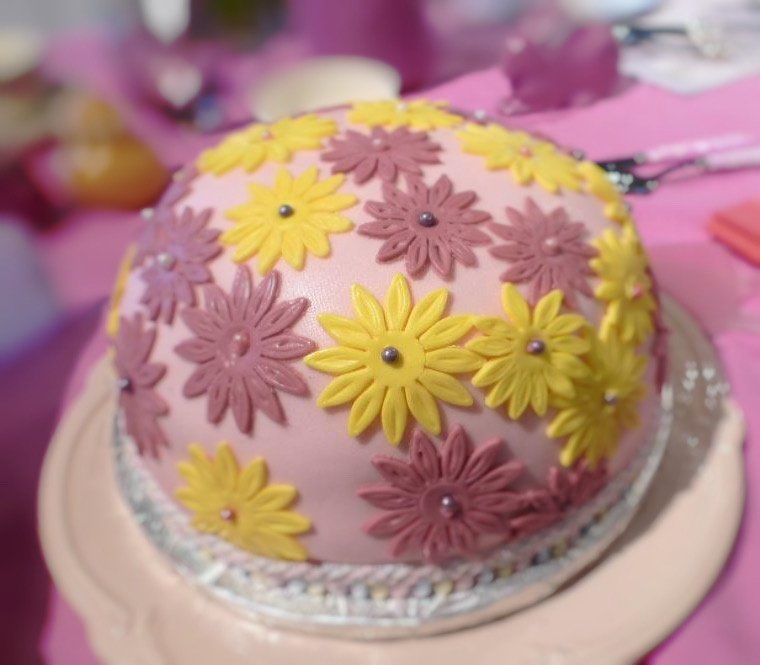 While I consider myself to be a rather modern soul but when comes to baking, I am a rather old fashioned woman. I prefer to make authentic cakes and pastry requiring necessary skills and time, and never quite fond of quick fix, nor using too many ready make ingredients. That will not be cooking to me. That is just assembling. They are two different things. I also enjoy spending my efforts to whip up something with whatever skills I have to make the cake, pie or dish tasty and delicious so that my loved ones can enjoy. That is an act of love. It is not about showing off your extraordinary skills but about doing the best for the ones you care.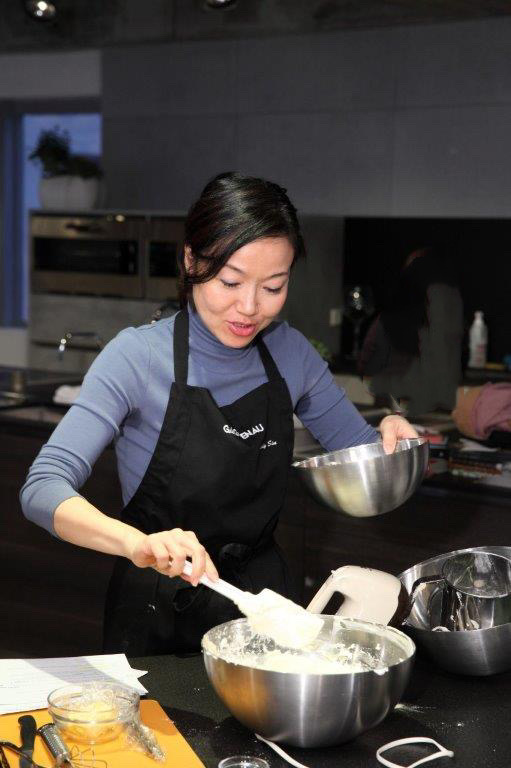 I thus would like to capture my previous happy cooking class moments, teaching how to make this pretty and delicious Easter cake. A very complicated recipe to teach indeed but enjoy the complexity of it, and it is worth every effort to make. Home-made french génoise cake, custard with authentic vanilla beans, mascarpone cheese & fresh cream finished with hand-made flower motifs with marzipan icing.
Previous class conducted at Gaggenau/Poggenpohl- Kitchen Infinity Kitchen Studio during Easter period.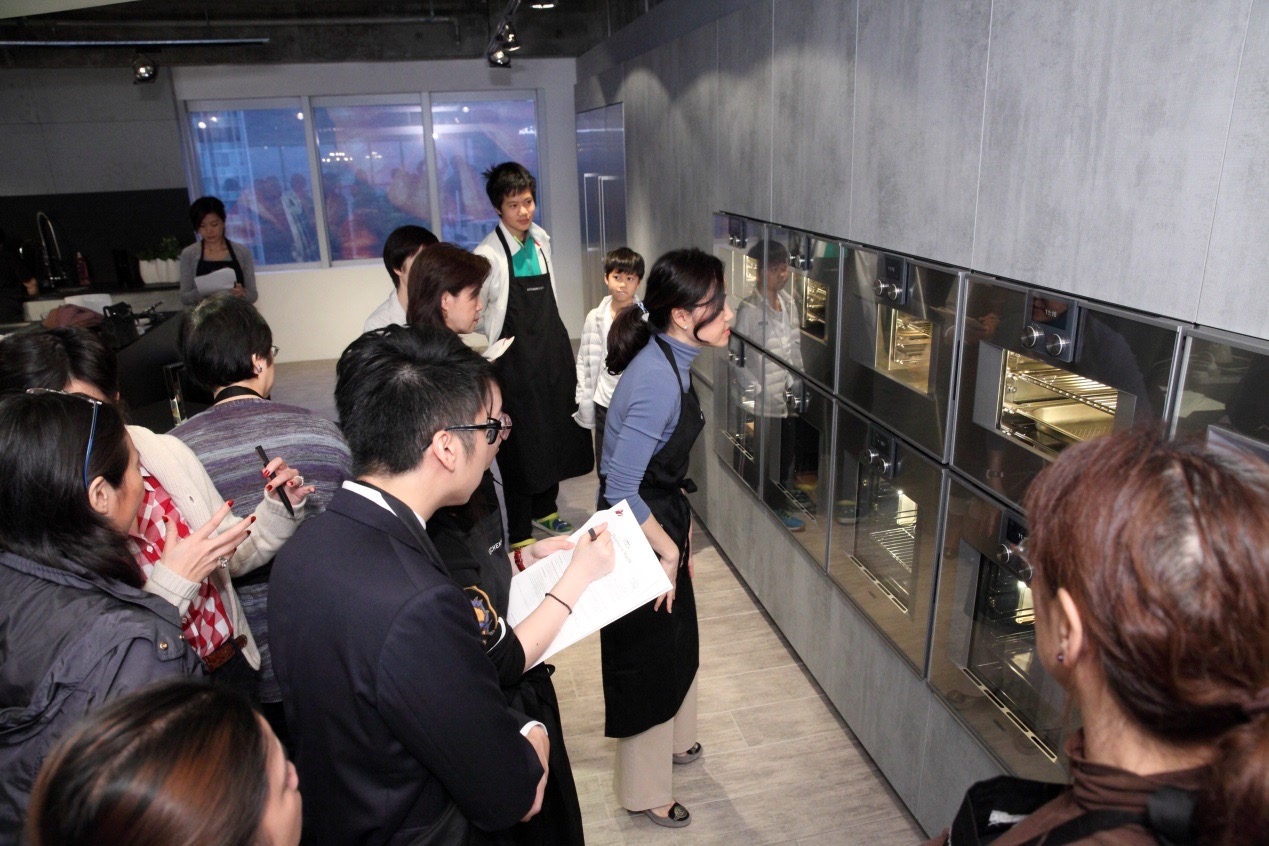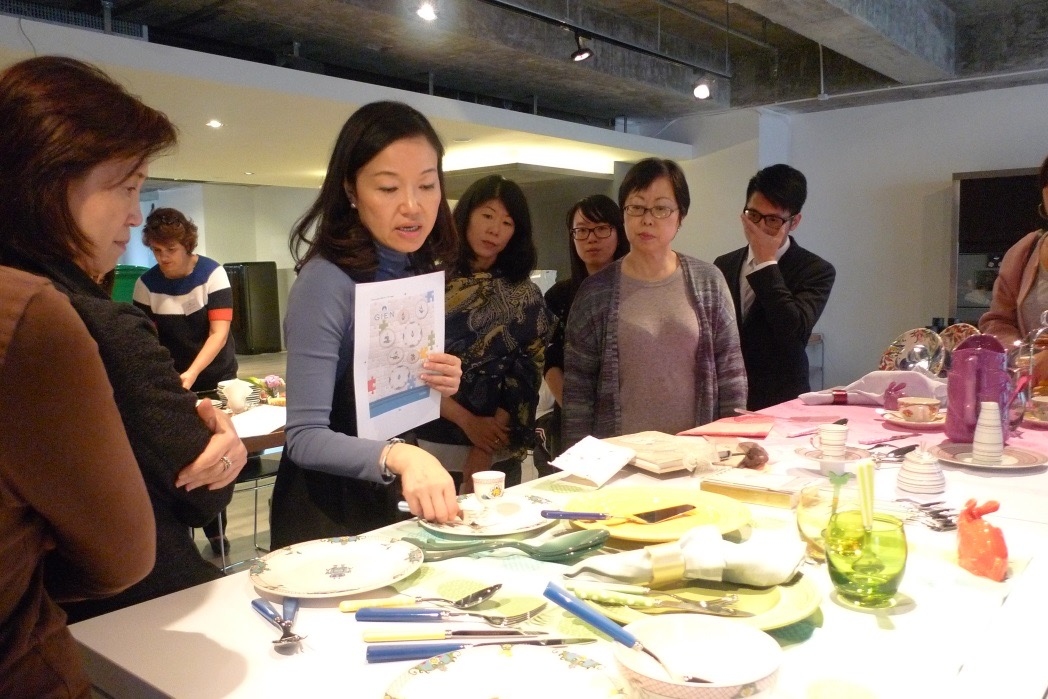 During the class, I shared my decoration tips using beautiful ribbons. Everyone was happy and it makes me thrilled with joy. Mission accomplished!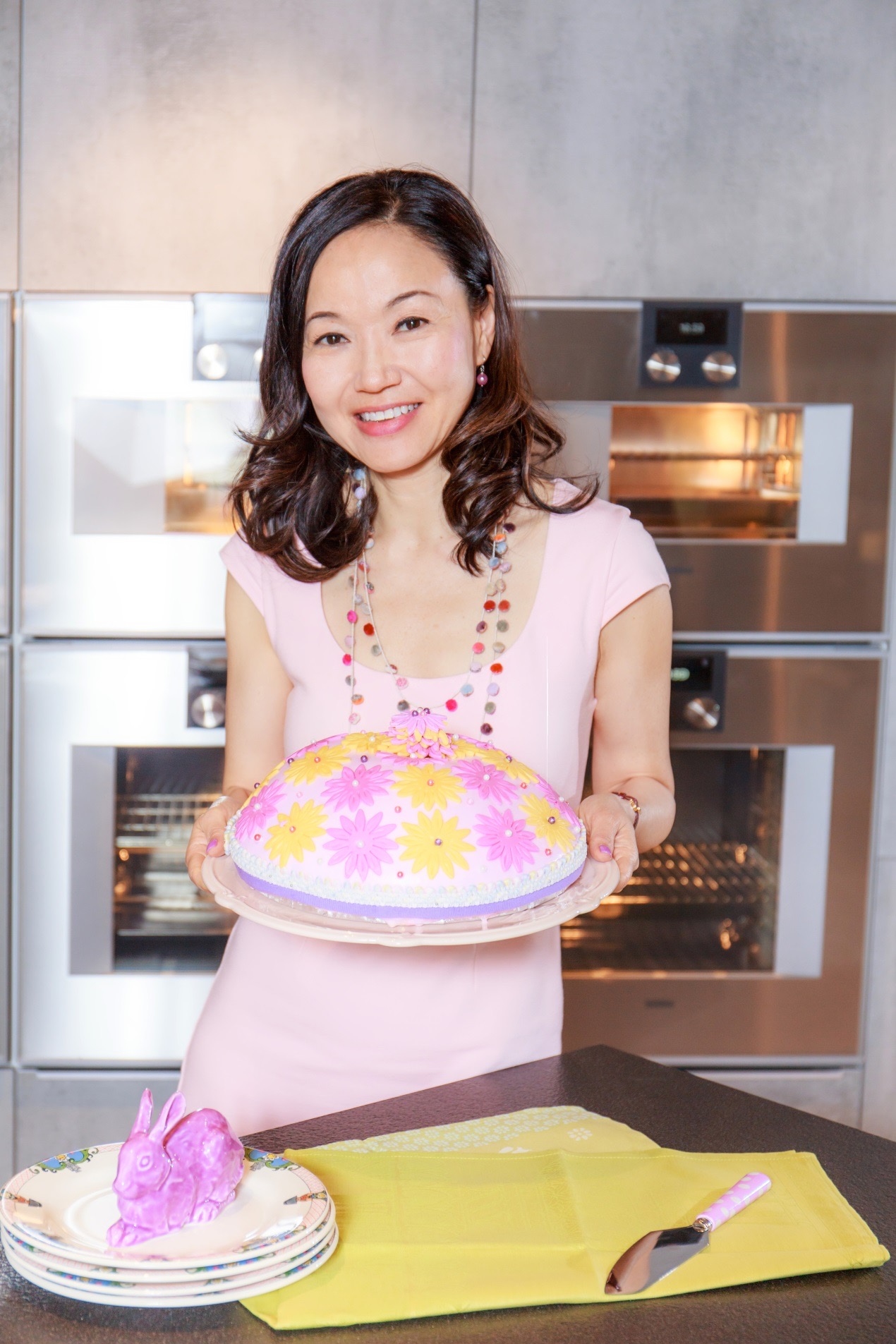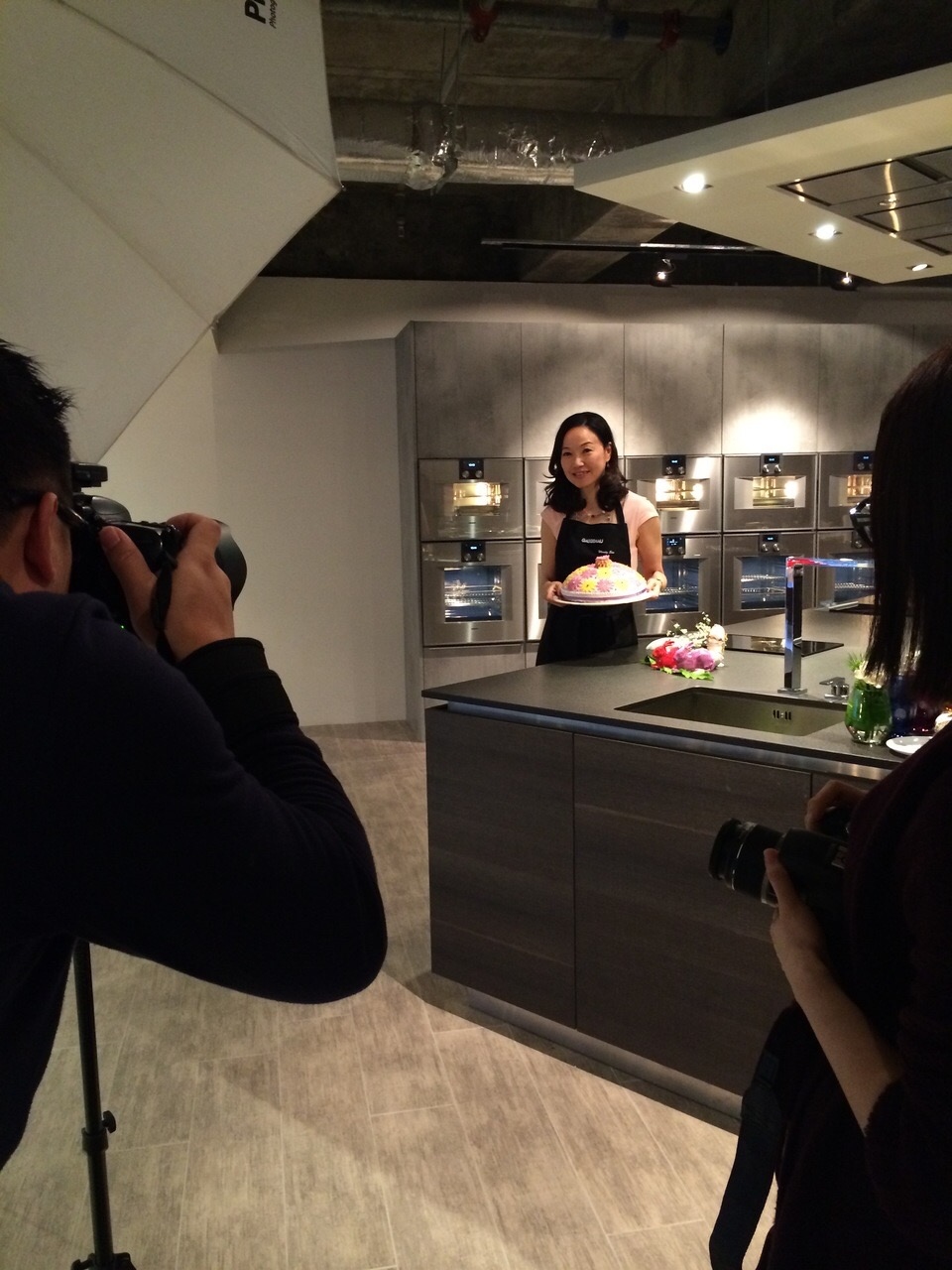 Sincerely yours,
Wendy Siu
Founder & CEO